VILLAGE NEWS & ANNOUNCEMENTS
We have gotten IDOT approval for wayfinding signs for the Village of Shabbona. Signs will be installed by mid-April, weather permitting.
Top Left: East & West edges of town on Rt. 30 Top Right: North side Preserve Road across from State Park exit sign. Bottom signs will be installed along Rt.30.
There will also be directional signs for Central Business District installed at Shabbona Rd and Preserve Rd 4-way stop and before the stop sign on Indian Rd and Rt. 30.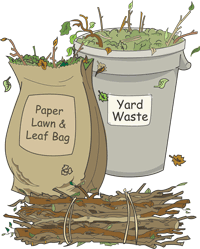 Yardwaste collection by Northern IL Disposal resumes on Friday, April 5th. For guidelines on Yardwaste go to Utilities/Garbage Service.